BRESS, More Than Just Sports
Tournaments and events
At BRESS we plan many different sport events that you can participate in, such as squash, badminton, volleyball, basketball and many more tournaments! In addition to the sports tournaments you can participate in, we also plan the legendary BRESS Breda Open at BRESS every year, where the best squash players from over the world come and compete against each other! These events are all about sports, fun and meeting people: FIT FUN FRIENDS.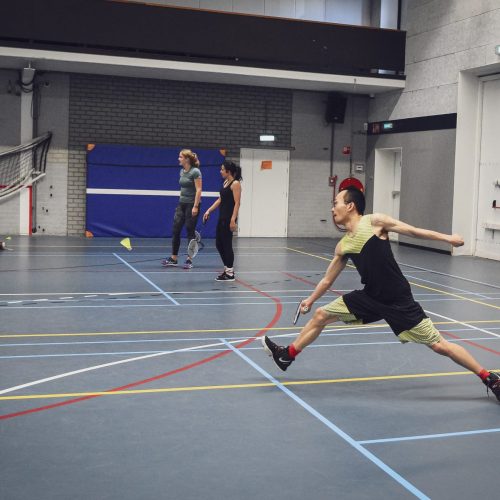 SAVE THE DATE for another badminton tournament on December 15th from 19:00 until 22:00! And this time it's not just any badminton tournament, but a special Christmas Edition!🎄🎅🏻 (Put on your funniest or coolest Christmas outfit.)
This tournament is all about fit, fun and friend. Everyone can participate! During the tournament there will be random matches in which anyone can be your fellow player and anyone can be your opponent.
After the tournament, there will be a toast and catch up at the sports bar! 
Get your spot quickly because there is only a limited number available. Register by clicking the button on the previous page
NOTE: Registration and payment for the badminton tournament is now only via the website and is no longer possible at the Front Office.
Together we toast to the new year!
More info coming soon!
More info coming soon!
More info coming soon!
More info coming soon!
For the first time in history, BRESS will organize an epic ski trip: ABRESSKI 2023! The best ski trip of your life and a must-do while you're still a student! What is better than trudging through the snow all day to roll straight into the pub afterwards. You only have to worry about what you're going to eat, where you're going to eat and how much you're going to enjoy yourself during this 10-day trip!
Are you a BRESS member? Than you can join for only €550,- per person! The price for non-members is €660,- per person. Do you need to hire your ski or snowboard gear? That's also possible!
Only a limited selection of places are available! 
More information, click here!
More info coming soon!
More info coming soon!
Organize an event yourself?
Rent one of our spots at BRESS!
The BRESS Sports Center has a 1700 m2 sports hall (NOC/NSF certified) and several smaller spaces that can be rented. The spaces in combination with the favorable location of our sports center, located near the A27 and easily accessible from the Center and Breda Central Station, makes BRESS Sportcenter an ideal location for trade fairs, network drinks, (company) sports days and events.