Also with non-sports related partners.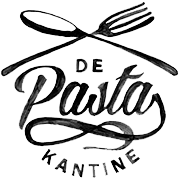 25% discount on bowling & laser tag at Vier Hoog Breda
Bowl a few strikes, shoot some laser tag, or both? At leisure centre Vier Hoog Breda, BRESS members get 25% off on an hour of bowling, a laser tag session, or on the combi-deal of both of these activities. Valid on Wednesday, Thursday, Friday until 18:00, and Sunday from 18:00. But, that's not all! On Wednesday and Thursday from 18:00, you can also get a Heineken beer for only €2, upon showing your BRESS membership card! Make your reservation directly (and only) through the button below.
20% discount on semi permanent make-up
Semi permanent make-up studio IMAYA specializes in semi permanent make-up (SPMU) for the eyebrows and eyes. Thanks to SPMU you always look fresh and fabulous. It is sweat and waterproof and remains visible for an average of 1 to 3 years.
Powder Brows: A shading technique that makes the eyebrows fuller, wider, longer, more defined or darker. Bald spots are filled in and asymmetry is corrected.
Deepliner: Thanks to a black line in your lash line, your eyes look wider and your lashes look thicker and denser.
Fineline Tattoo (coming soon!): These are minimalistic tattoos that are worn on the body as jewelry.
BRESS members receive a 20% discount on SPMU treatments by (1) mentioning that they are a BRESS member in the comments field when booking and (2) bringing their BRESS sports card to the appointment.
25% discount on cocktails, beers and wine at Lawaaipapegaai!
Lawaaipapegaai is a unique hangout at the harbour in Breda. And you as a BRESS member are lucky, because from Sunday till Wednesday you get 25% discount on all drinks! You can eat the most delicious burritos, burgers, tacos en quesadillas at this lovely hangout. You already can eat a full tasty meal for only €12,50. And every Tuesday it's Taco Tuesday where you can eat 2 tacos for €6! All the food is homemade, fresh and made with a lot of love! You can practice your table tennis skills at Lawaaipapegaai and watch every kind of sport on the 6 tv screens! You can find us at Haven 5. Feel free to come by or call 076 303 0010 to make a reservation.
10% off delicious dishes at the Pasta Kantine!
The Pasta Kantine is the restaurant for fresh pastas, salads and desserts from Italian cuisine. They work with organic products in their dishes as much as possible. Most pastas on the menu are even available low gluten. They also serve beautiful whole grain dishes.
As a member of BRESS, you get a 10% discount when you show your BRESS sports card upon arrival. On Tuesdays there is even a special student menu on which the discount also applies! The discount applies to the entire bill, but it must be paid in 1 time by the BRESS member. Feeling hungry? Reserve your table by clicking the button below!
De Pasta Kantine is gelegen tussen Vlaszak en Veemarktstraat bij parkeerterrein Beyerd-Vlaszak.
25% discount at the best craftbeer café on the Havermarkt in Breda
Bruxelles is a craft beer café, restaurant and bar all in one. Fun right?! During the week, guest can eat at Bruxelles and enjoy the nicest beers (you MUST try our 'Bruxelles Blond'). All BRESS members get a 25% discount on ALL DRINKS from Sunday till Wednesday! Bruxelles also has city meals from Sunday till Thursday. You eat spareribs with fries, a steak with fries, a burger with fries or a surprise from the chef for only €12,50! On Friday and Saturday, all tables and chairs are removed to make room for a big (free) party with the nicest DJ's! You can find us on Havermarkt 5. Make a reservation via the website. Click on the button below.
Advice on nutrition, training and supplements
Health Advies Breda is a unique concept in the Netherlands and are located in the center of Breda at Tolbrugstraat 15a. Study, work, sports and private life are all factors in life for which you need a fit and healthy body. The coaches of Health Advies can give you the tools to achieve a fit and healthy body. Health Advice is open 7 days a week, there is no need to make an appointment. Just walk by and one of the coaches will work with you!
25% discount on delicious gin & tonics at Suikerkist!
Suikerkist is known for their gin tonic. Their staff is trained, and they even have their own gin! You can get this gin and all other drinks with a 25% discount from Sunday till Wednesday! Besides meat and fish, they have a lot of vegan options.
The dishes look beautiful and taste VERY good! Suikerkist has the biggest terrace of the Havermarkt and the interior is a real eye catcher. You can spot the prettiest plants, amazing wallpaper and art from Banksy: it is very unique and pretty! You can find Suikerkist on Havermarkt 2. Make a reservation via the website. Click on the button below.
Exclusive to BRESS members: First month free SWAPFIETS
Never hassle with your bike again? Swapfiets is here for you: for a fixed amount per month you get Swapfiets. They make sure it always works. Service & repairs are always free. Something wrong with your bike? App, call or e-mail and within 12 hours Swapfiets will bring a working bike back to your location.
As a BRESS member you receive the first month for free. Want to take advantage of this super deal? Then sign up at www.swapfiets.nl and mention in the comment that you are a BRESS member. When delivering your Swap bike they will ask for your BRESS sports card. Make sure it has a photo and expiration date.
20% discount on a activity at Dagje Uit Breda
Soon time for a day out in Breda? Dagje Uit Breda is the place to be! With a range of more than 150 activities, restaurants, workshops, accommodation and transport options, you will always find a fun activity at Dagje Uit Breda.
With the code Bress2022 BRESS members receive a 20% discount on the activities below*.
Beer Pong
The Challenge (mini games)
Smash Room
Axe throwing
Lipdub
Crack the safe (citygame)
Get the picture (citygame)
Book now the best day out through the website of Dagje uit Breda.
* The discount can be claimed when the BRESS member enters the appropriate discount code for BRESS members at the time of booking and only becomes valid when a BRESS member proves on site, by showing a valid BRESS Sports Card (with expiration date and photo), that he/she is a member of BRESS.
25% off drinks every Thursday
Café de Kater is a cosy brown café on the Havermarkt in Breda. At de Kater you feel right at home! As a BRESS member you receive 25% discount on drinks (except special beer) every Thursday night. How chill is this! Don't forget to bring your BRESS sports card with photo and expiration date.
10% discount on GoDaily bags
GoDaily is the brand of trendy bags. Everywhere in the Netherlands you see people walking around with a bag from this brand. Every year the GoDaily collection is adapted to current trends, so you will always have a bag that meets the latest fashion demands. However, the designers also find it important that the bag is practical to use. You should be able to carry it around easily and be able to put all your belongings inside. 100% guarantee on every bag The quality at all times are perfect. GoDaily therefore uses only polyester, nylon and corduroy and are extensively tested. You can choose a stylish shoulder bag or a tough backpack. Everyone can find the bag of their dreams at GoDaily.
BRESS members get an additional 10% discount on top of the 1+1 free promotion! Ask at reception for the discount code and check the webshop!